Epiphanies, Hackathons & Exploration - Jessica's Oct. 2020 Newsletter
October updates from the life, universe and everything of an ambitious TKS innovator :)
Welcome welcome! It's been a whirlwind of a month and I'm glad you're here for the ride. 🎉
From global hackathons to new shenanigans to having my mind blown by future tech, I've truly been pushed outside my comfort zone and learned so much this month. Here's what I've been up to!
Wait, life is meaningless? 🤔
Starting on a personal note here! Picture this: it's Saturday night, 10:47 pm, and I'm sitting in the hallway of an empty movie theatre with a friend. She shares a bag of popcorn with me and I share my crippling insecurities with her.
(Realizing that I was indeed not fine was an eye-opening moment.
Source: KG Green
)
Me: You know, I just realized that I'm not happy. I thought school made me happy, but that's not true. I always kinda lived for good grades and studying, but the feeling I get when the tests are returned and I did well - that's not happiness. That's relief. So what's happiness? What am I doing with my life?
And with that mildly thought-provoking question, we dived into a deep discussion about the purpose of existence. Here are the key takeaways:
Life is probably inherently meaningless. Yet, internalizing that belief is freeing, because it releases us from prior expectations and opens the door to assigning your own meaning to life.

We have the ability to decide what we value. For me, it was high marks that I valued to an unhealthy extent. Now, I'm reassigning priorities so that I value personal connection, networks and character more.

Fear of not adhering to what society values often holds us back from realizing our most authentic selves. But it doesn't have to be this way. If your goals and path are unconventional, so be it. I mean, that's how innovation happens.
And with that one Saturday night discussion, I can say with certainty that my meaning in life has shifted. It's less about selling my soul for a 4.0 GPA and more about growing the skills, connections and mindset that will truly take me so much further in life. And I hope the rest of this newsletter reflects that change :)
Introducing The Knowledge Society (TKS) 🎉
I joined this program and it's crazy. TKS is an accelerator program exposing kids to unimaginably cool stuff. So far, we've learned to make pitches in an hour, network with fellow unicorn people, and create innovations for hackathons. Speaking of which, I've tried a few… 🤩
The Global AI Hackathon 🤖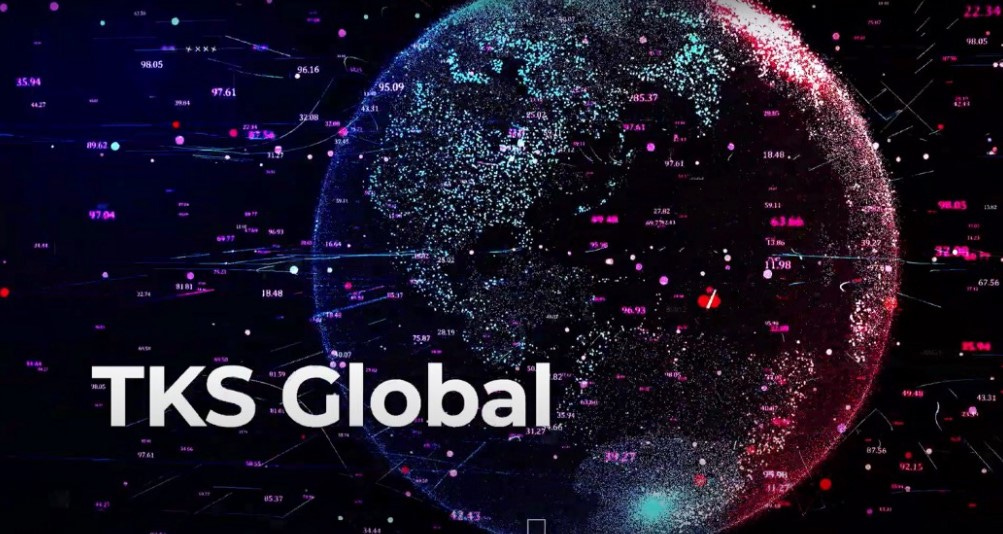 In a nutshell - 800 TKS students getting together to create real, impactful solutions with AI! Our team developed QuickSafe, an app that works to reduce public assault by finding the safest routes to your destination.
Here's my partner in crime Setare and I grinding on the project!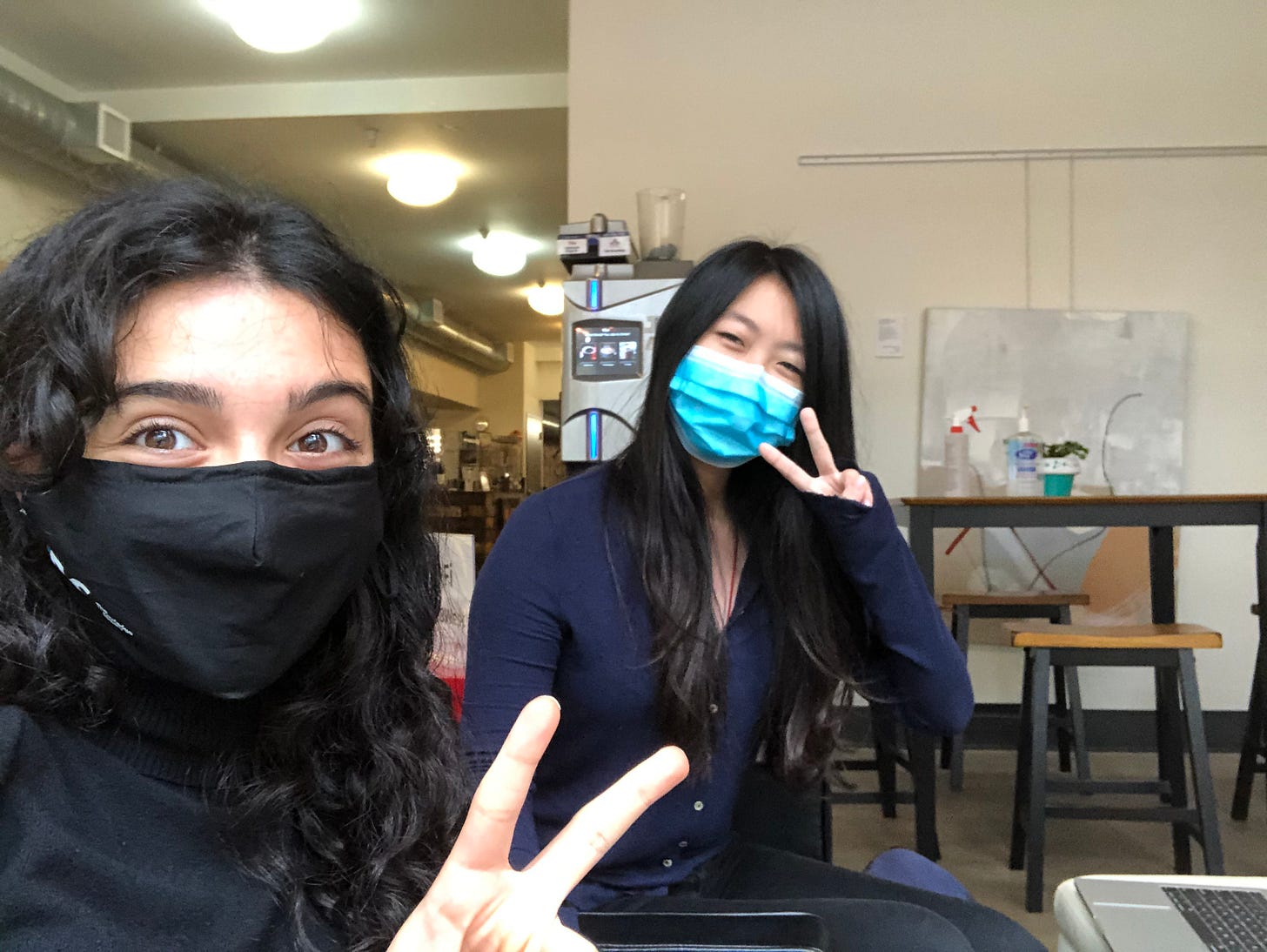 After gaining a ton of insight, wisdom and 10x-ing our skills, we placed Top 20 out of 100 teams! Check out our project! :)
HackNEON 🥬
Our TKS director shuttled a last-minute opportunity to us, and my group took initiative! The focus was on food insecurity, so we used IoT to create a smart irrigation gardening system to be implemented in schools.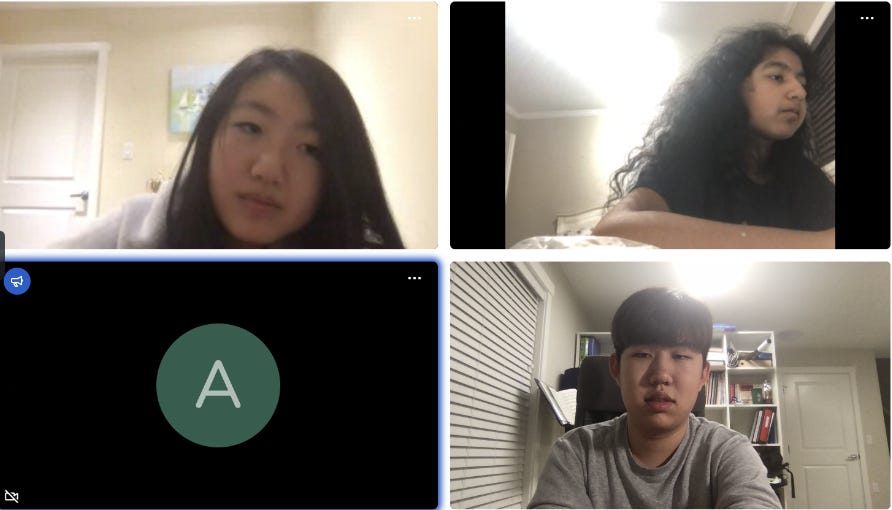 (Pulling an intense all-nighter to create our pitch deck!)
This was actually my first hackathon ever! Along the way, I learned about app prototyping, making beautiful slides, and why sleep is crucial to wellbeing.
Digital Inclusion Challenge 📚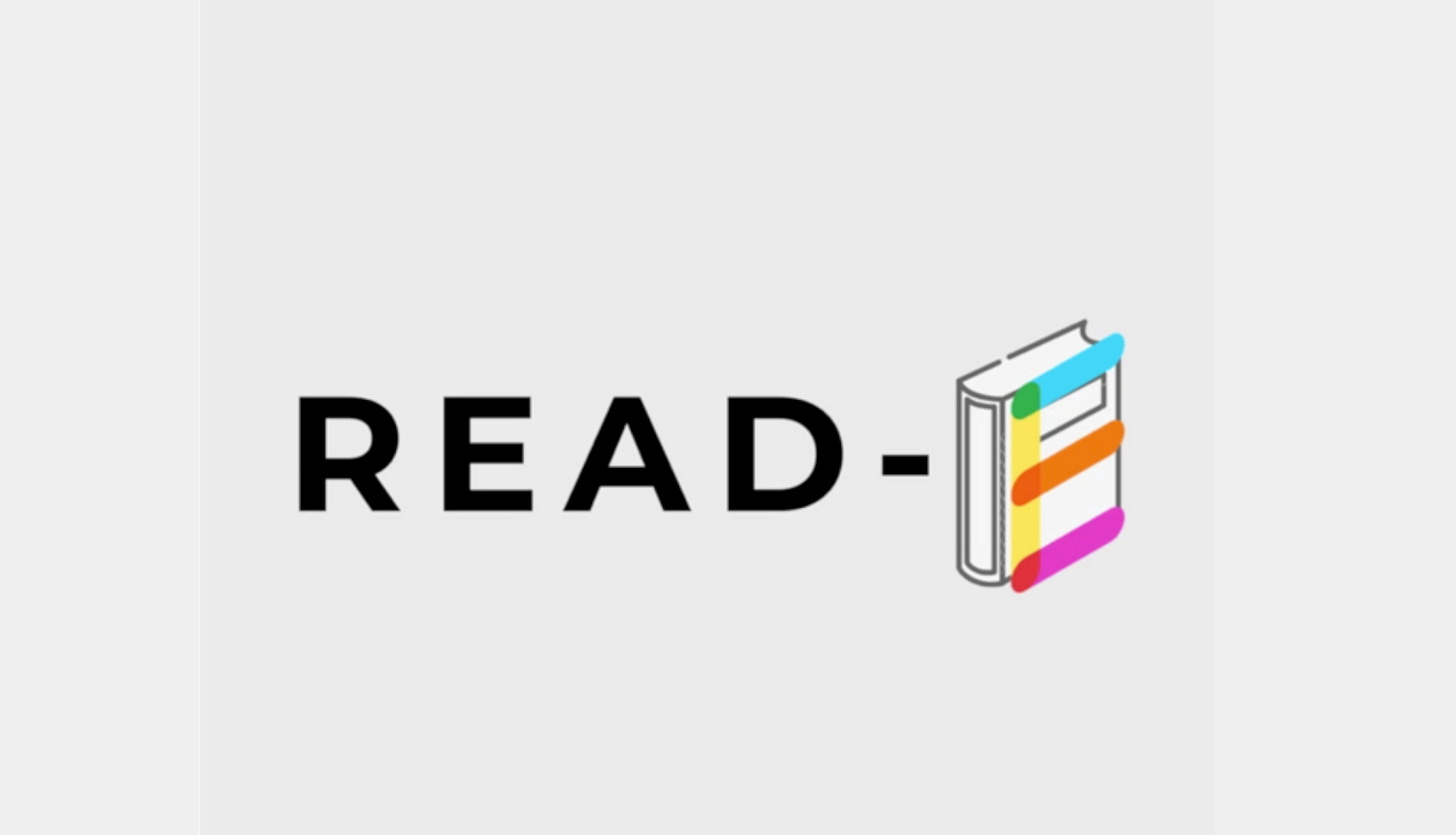 This time, the focus was using technology to achieve more equitable education! After weeks of planning, meeting, and ideation, we launched a project, READ-E, to reduce child illiteracy in rural Nigeria. The submission date is actually today in three hours, so I'm excited!
Wrapping up…
It's crazy to think this all happened in the span of one month. Princess Jasmine put it best, TKS showed me a whole new world. The amount of self-improvement and growth has been incredible! But it hasn't been perfect (nothing ever is).
Areas of Improvement 👀
Priorities. Every opportunity seems cool, so I tend to try and do it all. Evidently, this isn't healthy, and only hurts me in the long term. For November, I'm focusing on defining what truly matters to me, so I can let go of what's irrelevant.

Time Management. The first few months of school have been tough. I'm convinced whoever created schedules was a sadist to some degree (kidding!), because I ended up with two AP courses in the same quarter. It's really been a challenge to balance school, TKS, and life, so I'm going to, again, reassign priorities and focus only on what matters most.
A meme I made to keep me accountable: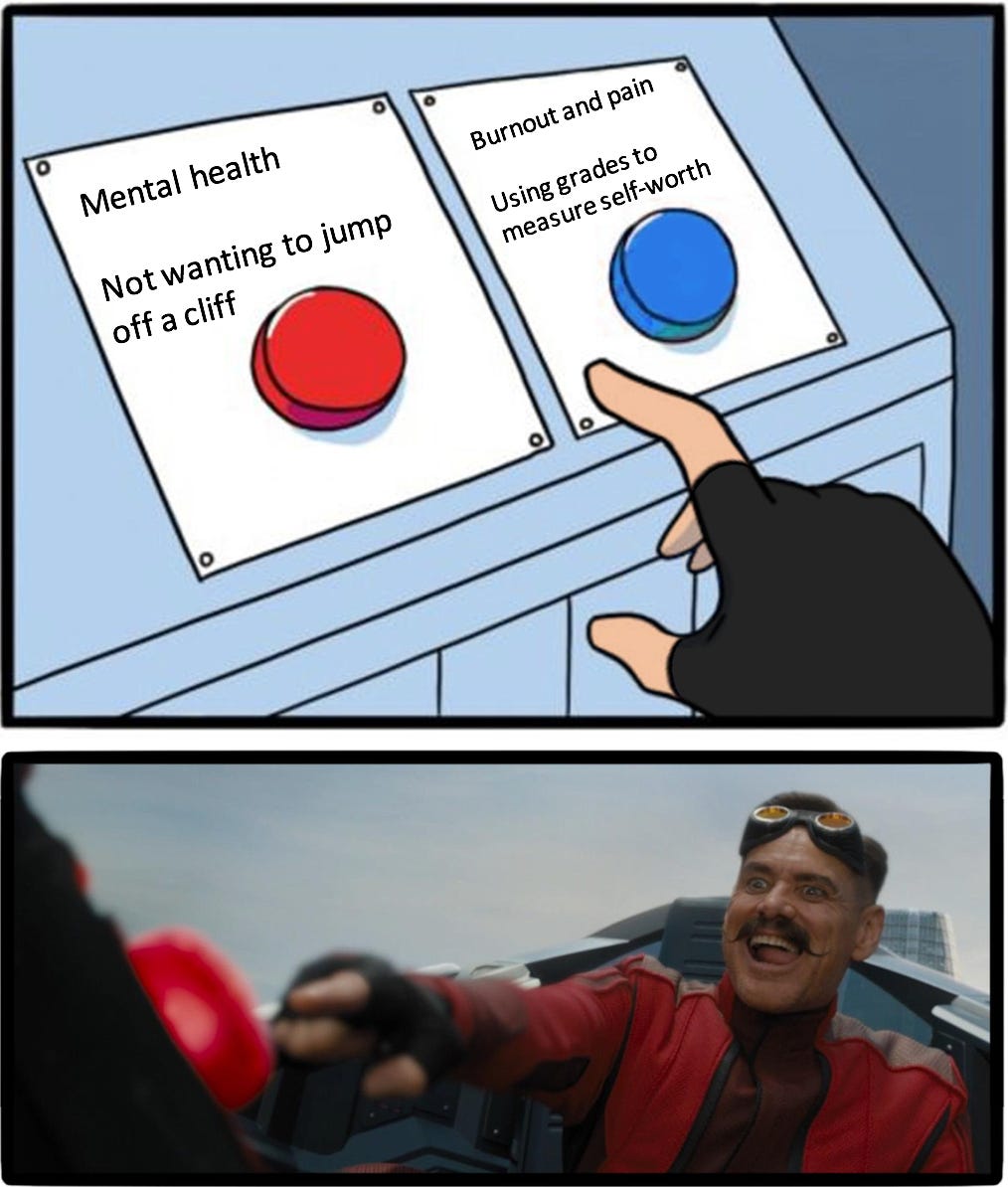 Looking Ahead… 🚀
My goals for November!
Stop sacrificing mental health. This month had its ups and downs, and I think I truly realized the importance of happiness and wellbeing in daily life.

Choose a Focus. In TKS, a Focus is an area that you'll dive deeply into. Some examples are AI, Quantum Computing, Blockchain, etc. Currently, I'm torn between Cellular Agriculture and Longevity!
That's it for my October newsletter! It was certainly a wild ride filled with learning experiences, opportunities and self-discovery. Can't wait for what November holds :)
---
I really love meeting new people and having conversations, whether its a classic coffee chat or a lively debate on ethics. Find me on LinkedIn or Medium, and don't hesitate to message me anytime!
Take two seconds to subscribe for more monthly thoughts :)